Each year, the Labour Market Group of Renfrew and Lanark hosts a Professional Development Day that bring service providers and stakeholders together to learn about their common challenges and realities.
Due to the COVID-19 pandemic, this event was be split into three (3) webinar sessions over February and March 2021.
There are no webinars planned at this time; please contact us if you are interested in giving a presentation or would like to be added to our webinar mailing list.
---
Past Webinars – 2021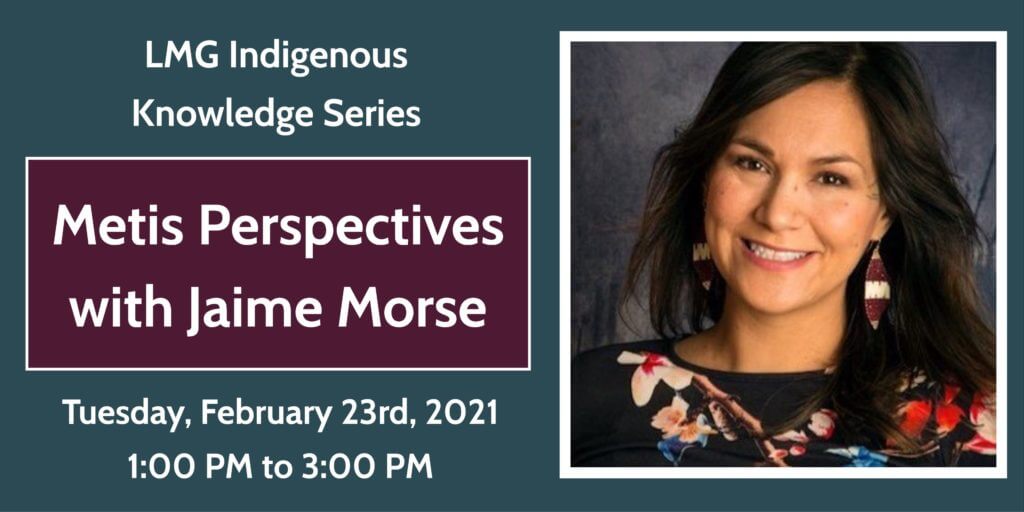 Metis Perspectives with Jaime Morse
Held: Tuesday, February 23rd, 2021 at 1:00 PM
Jaime's work helps to connect others to history and culture by inspiring and empowering people through art, dance, education and traditional practices. Jaime will be speaking on traditional practices passed down to her, how she applies those traditions to her art, and how the connection to tradition through research and sharing keeps it relevant, not only for the present but for future generations.
About Jaime
Jaime is Otipemisiwak/Nehiyaw (Métis/Cree) from Lac La Biche in northern, Alberta and Buffalo Lake Métis Settlement where some of the world's best Métis and First Nation jiggers come from. Jaime is recognized as an international award-winning dancer across the Métis homelands. With an M.A., in Canadian Studies from Carleton University, she has been an Advisor to past Canadian Ministers in the matters of Indigenous, Youth and Women's issues. In 2009, Jaime attended a State Visit with former Governor General, The Honourable Michaëlle Jean to Costa Rica, Mexico and Guatemala. In 2014, Jaime was the recipient of the Emerging Aboriginal Artist Award from the Ontario Arts Council for her work in visual arts both contemporary and traditional as well as dance. 
---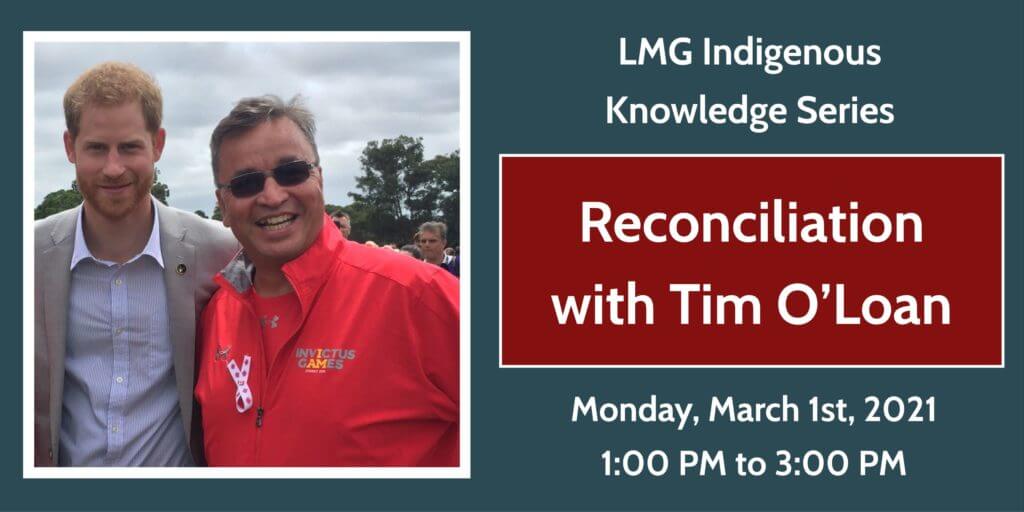 Reconciliation with Tim O'Loan
Held: Monday, March 1st, 2021
Tim O'Loan delivers an inspiring 75-minute presentation on Reconciliation. It is woven with 3 life-changing short videos, his own personal stories, experiences, and challenges stemming from his 4 years with the Truth and Reconciliation Commission of Canada (TRC). It is a presentation meant to educate, enlighten and inspire greater understanding and Reconciliation. 
About Tim
Tim O'Loan, a Sahtu Dene from the NWT and a proud veteran having served 10 years (1983-1993) in the military before starting his undergraduate degree in Political Science and his professional career. From 1998-2006, Tim was a Land Claims and Self Government Negotiator for the Government of the NWT. He then moved to Ottawa for his MA in Canadian Studies at Carleton. Tim was asked to join the Truth and Reconciliation Commission of Canada (TRC) in 2010 as the Advisor to the TRC Chair, Senator Murray Sinclair. While Tim was with the TRC and since he made a number of presentations on Reconciliation to a range of institutions and number of stakeholders. Tim continues to share this unique perspective to all stakeholders, all levels of government including the municipal level.
---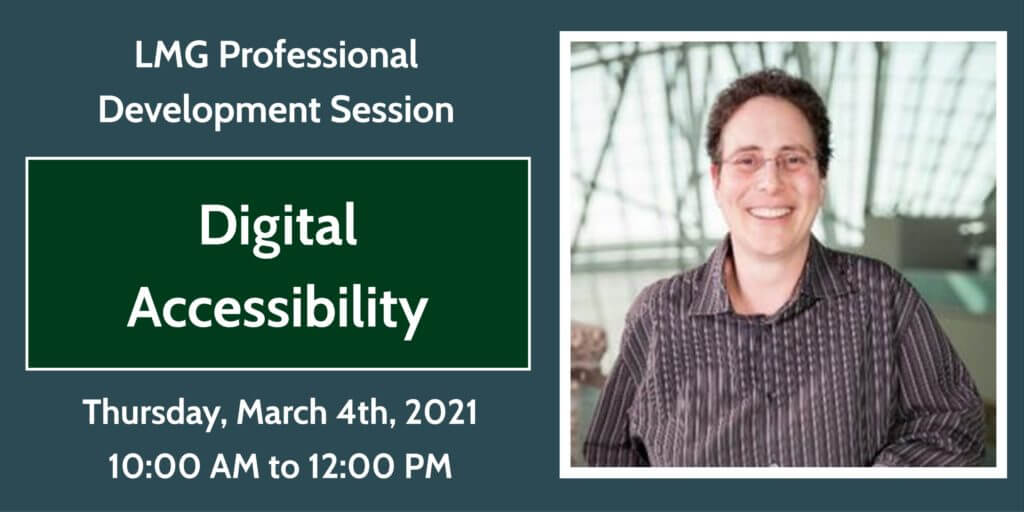 Employer Session: Digital Accessibility with Lisa Snider
Held: Thursday, March 4th, 2021
Access Changes Everything (ACE) is a Canadian digital accessibility consulting company focusing on creating accessible practices throughout the public and private sectors. The focus of ACE is digital accessibility, helping make computers/devices, social media, websites, documents, audio, video, email, mobile apps, e-books, electronic signage, etc. more accessible for people with different disabilities. In this training, ACE focuses on the 'how' to make digital materials and media accessible, but also on the 'why', in terms of legislation and assistive technology, software, hardware, apps, etc.
About Lisa
Lisa Snider is the Senior Consultant, Trainer, and Owner of Access Changes Everything Inc. Lisa has completed accessibility and access-related projects all over North America since 1999, and with ACE since 2016. From 2017-2018, Lisa was the Chair of the Government of Manitoba's Accessibility for Manitobans Act Information and Communications Standard Development Committee.
---
For more information about our Labour Market Webinars, please contact us by email at lmg@algonquincollege.com.