How to Thrive or Survive in the Millennial Age? With David Coletto
January 11, 2022 @ 10:00 am

-

12:00 pm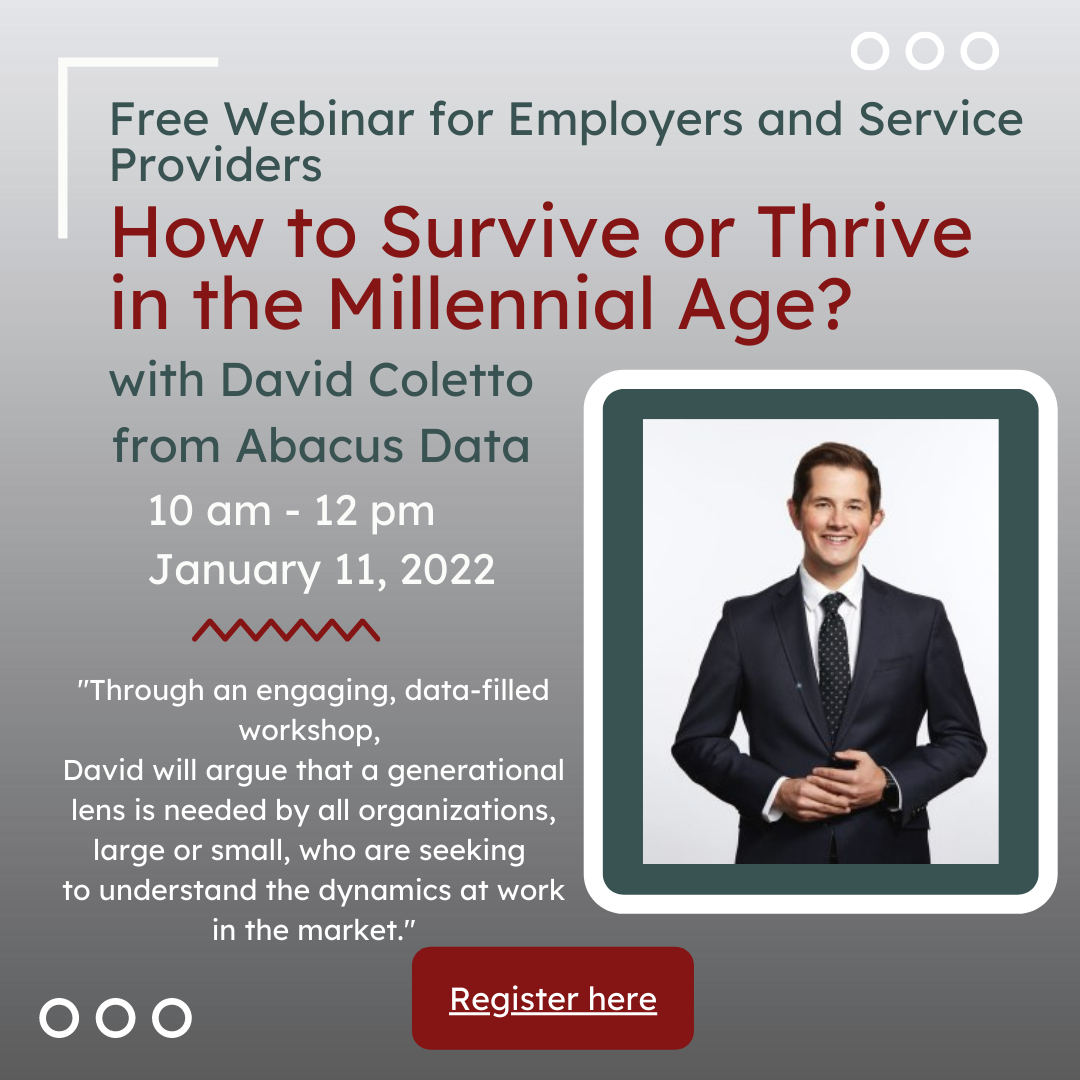 There are powerful new forces at work in the modern workplace, a dynamic driven by the intersection of disruptive technology and a new generation of employees who were raised differently, have different values and different expectations.
Misunderstanding these new realities will represent increasing peril for businesses, employers, politicians, and governments. Millennials make up the largest portion of the working-age population representing more than 9.5 million Canadians.
This revolutionary, generational change represents an enormous risk but also creates an incredible opportunity for the companies and organizations that are positioned to capitalize on it.
As one of Canada's foremost experts on generational change and youth, David has spent almost eight years as the founder and CEO of Abacus Data trying to understand his generation and working with brands, associations, and public sector organizations to reorient themselves for this millennial-dominated world. He's convinced that a generational analysis is critical to understanding the forces at play in the workforce.
Through an engaging, data-filled workshop, David will argue that a generational lens is needed by all organizations, large or small, who are seeking to understand the dynamics at work in the market."