Winter 2021: Labour Market Forums on the Post-Pandemic Economic Recovery
In March 2021, the Labour Market Group of Renfrew and Lanark hosted four (4) Labour Market Forums on the Post-Pandemic Economy Recovery, in conjunction with Algonquin College, Community Employment Services (Pembroke), Upper Ottawa Valley Chamber of Commerce, County of Renfrew and City of Pembroke. Broken into four (4) industry clusters, local businesses shared their challenges and potential opportunities to help inform the post-pandemic economic recovery in Renfrew County.
The Final Report from these Forums can be viewed here. 

---
Fall 2020: Labour Market Summit on Diversity and Inclusion
Each year, the Labour Market Group of Renfrew and Lanark hosts a Service Coordination Day that bring service providers and stakeholders together to learn about their common challenges and realities. Our 2020 focus will be supporting a diverse workforce. The webinar series will be comprised of three (3) two-hour virtual events to develop our knowledge and skills in creating a welcoming community. The first webinar will focus on further developing cultural competency. It is important to attend this first seminar to get the most out of the series but not mandatory. Come to one, two or all the webinars. The second webinar will be a panel discussion with service providers and newcomers with lived experience, followed by a Q&A period and individual discussion groups. The third and final webinar will take the skills gained from the first two webinars to start on community action planning, leveraging our partners' capacity and aligning our vision.
Webinar No. One: Primer on Intercultural Competency 
Our community vitality depends on diversity and we need to understand our ability to welcome newcomers into our services and workforce. In our first webinar, we will continue to explore our understanding of ourselves when working with people from different cultures and build our capacity to work together as a larger community of services.
Date: Tuesday, October 27th, 2020
Webinar No. Two: Panel Discussion on Inclusivity
This panel discussion will review the common experiences related to new migrants to rural communities and best practices to support them. The panel will include representatives from the YMCA Immigration and Employment programs, the Newcomer Centre of Peel, and individuals with lived experience as immigrants in the local workforce.
Date: Wednesday, November 4th, 2020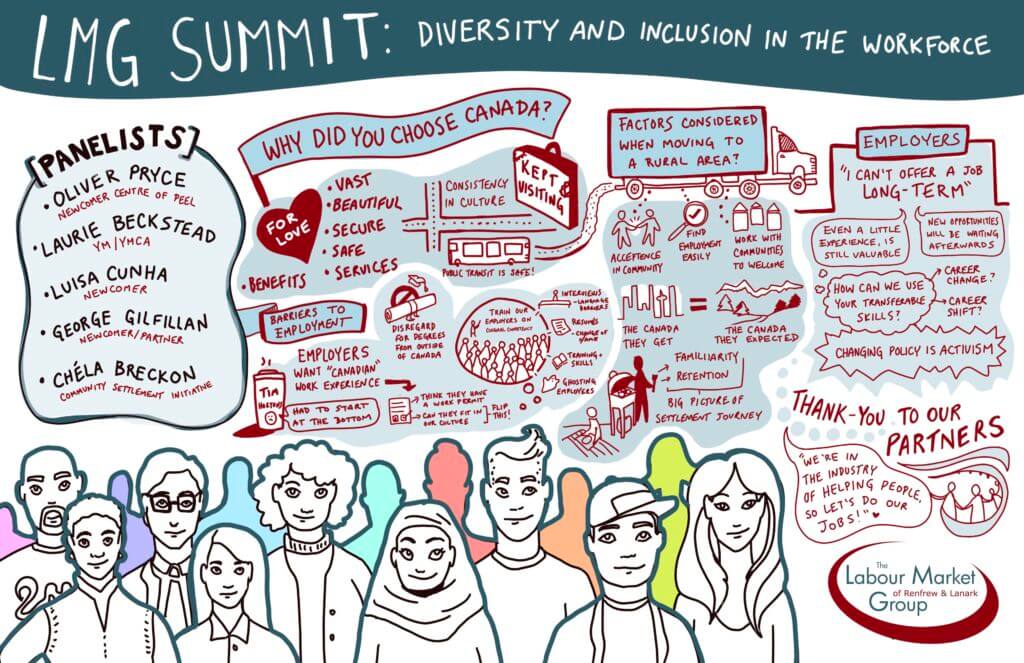 Webinar No. Three: Action-Planning for Workplaces
With a greater understanding of lived experience, we turn our attention to community action planning. This workshop will allow participants to work in small groups to discuss how we can develop a common vision for inclusion and diversity in our programs and services. Looking to the future, creating inclusive workforces will be the main focus of this session.
Date: Thursday, November 12th, 2020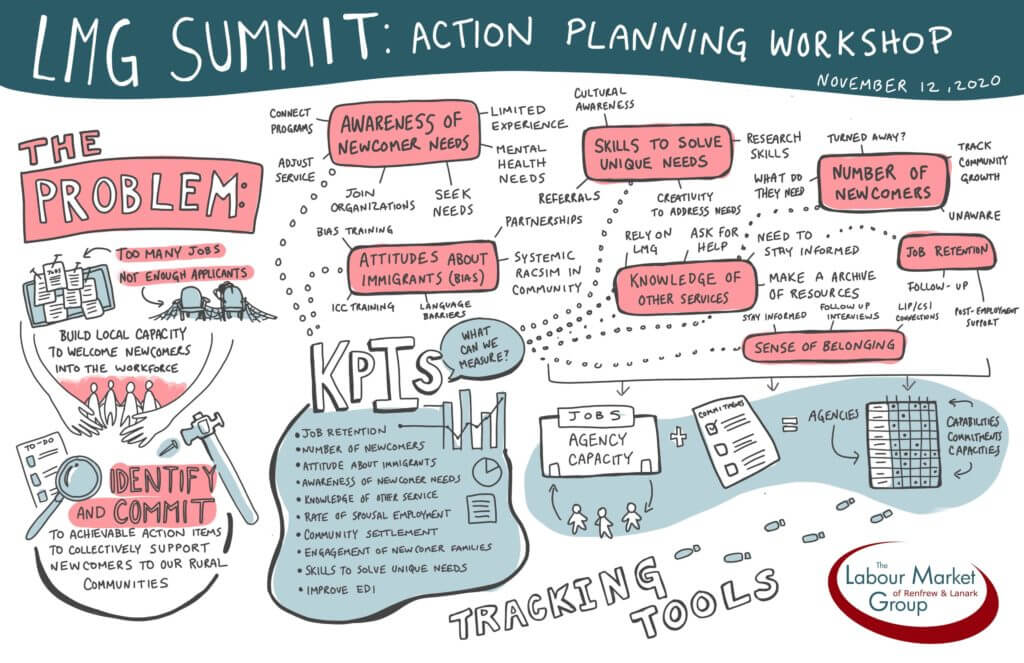 ---
For more information about the LMG's Labour Market Summit and/or Forums, please contact us by email at lmg@algonquincollege.com.