The COVID-19 pandemic has reinforced the importance of supporting local businesses, where possible, and continuing to explore our own communities. Travel restrictions and safety concerns have prevented Ontarians from their typical vacations around the province and across the world. However, both Lanark County and Renfrew County have launched new programs and advertising campaigns to support local industries in the path towards recovery. This column will speak to some of the most recent announcements on local tourism and economic development across the region.
Did You Know? According to an analysis completed by the Canadian Chamber of Commerce, 60% of Canadian restaurants could be forced to close by November due to the public health restrictions that have resulted from the COVID-19 pandemic. With restrictions on operating capacity inside the restaurant and on outside patios, restaurants have seen their typical profit margins disintegrate. With the start of cooler weather, it is more important than ever to support our local restaurants and food service providers through ordering take-out, purchasing gift cards and encouraging family and friends to #ShopLocal. Learn more on the Our Restaurants campaign website at https://www.ourrestaurants.ca/.
With over 95% of local businesses having less than 20 employees, we can all support the small and medium sized businesses that make our local economies run smoothly. As our largest employers, their contributions to the local economy are enormous and it is important to continue to support them where we can. The following nine (9) tips are provided to give a sense of how you can contribute locally.
We know that many restaurants are offering delivery and pickup, but be sure to connect with other retailers for delivery and pick up options. Also consider purchasing gift cards from salons, stores, spas for use once it is safe to do so. 
Like, share and follow your favourite small businesses on social media.
Support online services like counsellors, tutors, yoga instructors, or music teachers.
Tip service workers extra.
If you can, continue paying your memberships and subscriptions, even if they've been temporarily suspended.
If you've prepaid for cancelled services, consider donating those funds instead of asking for a refund.
If you are a website designer, developer, or a social media expert, perhaps you could provide a local business with some help so they can create an online presence and market their products/services online.
Spread the word about innovative small business ideas on social media. One of our favourites is "Bubbles and Bites" from Artizen in Perth where local businesses partnered to create yummy and fun combos! Check it out here.
If you have a steady income and can spare a few dollars, simply donate to your favourite small business.
Lanark County
Earlier this summer, Lanark County Tourism launched an innovative hyper-local tourism campaign promoting Lanark County as a place to "Explore your Own Backyard." The campaign targets residents of Lanark County and encourages locals to re-discover places and experiences close to home. Given the impacts of the COVID-19 pandemic on inter-provincial and international travel, the campaign provides local residents and visitors with new audio clips and videos to share the cultural and historical significance of each community. Local experiences include outdoor offerings such as llama walks, cider tastings, haunted walks, equine yoga and more.
The tourism campaign is launched in partnership with municipal partners of Beckwith, Carleton Place, Drummond/North Elmsley, Lanark Highlands, Mississippi Mills, Montague, Perth, Smiths Falls, Tay Valley and will also support promotions by tourism partners at Destination Ontario and Ontario's Highlands Tourism Organization.
Lanark County's campaign, launched on July 1, 2020, leverages marketing momentum initiated by the Ontario's Highlands Tourism Organization's Love Letter campaign, posting a video inviting residents to share what they love about Lanark County on Instagram using the hashtag #LanarkLoveLetter. Social media amplification will continue to support the local economy in Lanark County by highlighting businesses that are open and operating through editorial, while also providing ideas for local excursions and information needed, such as public restroom locations and availability.
Enhancements to the tourism website include fresh content and imagery that builds on the "Explore Your Own Backyard" theme by highlighting local travel. The homepage also features a new, locally designed, interactive county map image which links to community profile pages that share "Things to Do" to make a memory in each municipality.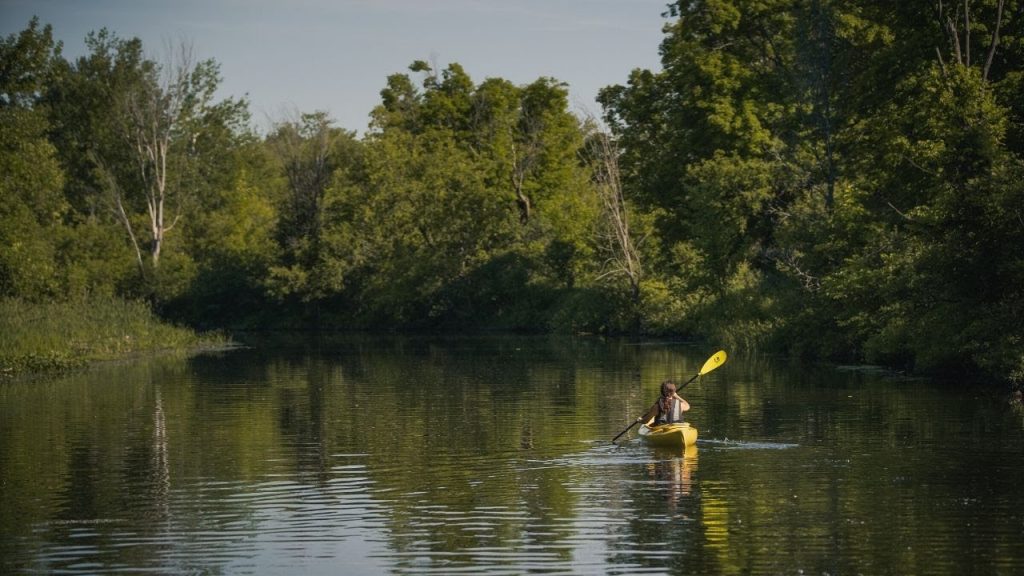 Renfrew County
Earlier this summer, the County of Renfrew and the Ottawa Valley Tourism Association (OVTA) launched the "Shop the Valley Contest", a local economic development campaign intended to encourage residents to shop local and support the local business community during one of the most challenging crises of our age. The COVID-19 pandemic has forced local businesses to adapt to the changing needs of the community. With outdoor dining, in-store customer limits and new Personal Protective Equipment (PPE) needs for employees, Renfrew County residents have continued to support their favourite local small and medium-sized businesses. Learn more about the Shop The Valley Contest at https://investrenfrewcounty.com/. 
In June 2020, the County of Renfrew and the City of Pembroke partnered with Entreprise Renfrew County (ERC) to launch the COVID-19 Business Development Fund that will provide aid to local businesses amid the recovery. The COVID-19 Business Development Fund will assist businesses that have been forced to pivot their business, and help them find new technologies, methodologies, or procedures that would assist them with adjusting to a new model of serving their customers. The fund will provide a grant of up to $5,000 per business and will focus on transformation strategies including E-business solutions, marketing and customer engagement, service delivery improvements, and other creative solutions/ideas for expansion and sustainability. Learn more at www.enterpriserenfrewcounty.com.  
Ninety-four (94) businesses from all sectors and from across the County of Renfrew and the City of Pembroke are being awarded funding of up to $5,000 each. The funding will enable the recipients to adapt to the on-going challenges of COVID-19 to make their business more sustainable and profitable in challenging local and global markets, and to be able to effectively weather future health, economic and competitive business challenges by adopting and creating best practices. With $200,000 from the County of Renfrew and $50,000 from the City of Pembroke contributed to the Business Development Fund, ERC will be able to distribute a quarter of a million dollars to businesses across their service area. Read the County's media release here.  
The Ottawa Valley Tourism Association (OVTA) has also launched a new marketing video in coordination with the Ontario's Highlands Tourism Association to highlight the unique natural and cultural attractions that Renfrew County has to offer. Watch the video and share on social media to spread the message that Renfrew County is an exceptional place to live with nature at your doorstep and urban amenities close at hand. We offer the perfect balance between work and play for residents and visitors alike.